Theme: Theme: Health and Wellness of your little ones
WPC 2020
It is our great pleasure to invite you to attend the 14th world Pediatric Congress that is going to be held as webinar on December 10-11, 2020. We are glad to welcome all the paediatricians, pediatric surgeons, cardiologists, nephrologists, pulmonologists, neonatologists, doctors, nurses, researchers, students and delegates to join in this upcoming congress to share the views and acquire knowledge from interactive keynote, guest speakers, poster presentations, oral sessions and discussions in the field of pediatrics. This conference offers a magnificent opportunity to initiate research collaborations and networking. This conference typically exposes delegates to new ways of operating and helps them to discover different ways to be even more productive in the latest developments, challenges and recent advancements within the field.
14th World Pediatric Congress is based on the theme "Health and Wellness of your little ones"
The branch of medicine which involves health care of infants, children and adolescents is nothing but pediatrics. The aim of study of pediatrics is not only about management of ill child but also to provide quality of life by reducing long term effects, infant and child rate deaths and promote healthy life styles for a long disease free life.
WPC 2020 will provide 2 days of vigorous discussions related to diagnosis, prevention and management of pediatric diseases. The topics included are pediatric neonatology, pediatric allergy and immunology, pediatric transplantation, developmental behaviour of pediatrics, pediatric endocrinology and urology.
This congress will offer you an excellent opportunity to work on advancements in the field of pediatrics. We assure that you will have gainful and memorable experience in science and tourism.
Why to Attend??
This conference will manifest the intense learning on the appropriation of knowledge, opportunities to network and talk about science and medicine of pediatric, health care and can explore recent advances and innovations related to pediatrics for providing better health. Students and researchers have the opportunity to explore more areas. People from all around the globe with knowledge about pediatrics and recent advancements related to pediatrics. This is the best opportunity to reach the huge gathering of participants and get the knowledge regarding the field.
Target Audience:
Neonatologists
Pediatrics Cardiologist
Pediatrics Dentists
Immunologists
Pediatrics Dermatologists
Pediatrics Urologists
Pediatrics Neurologists
Pediatrics Nurses
Pediatrics Surgeons
Pediatrics Gastroenterologists
Pediatrics Researchers
Paediatricians
Specialist in Adolescent Medicines
Pediatrics Physicians
Students and Research Scholars
Pharmacists
Pediatrics Scientists
Pediatrics Associations and Societies
Manufacturing Medical Device Companies
Pediatric dermatologists are experts in the correct diagnosis and management of childhood skin diseases, pediatric medication management. Skin changes are common in children. If your pediatrician suggests that your child see a pediatric dermatologist, you can be assured that your child will receive the best possible medical care.
Atopic dermatitis (also called eczema)
Birthmarks
Contact dermatitis
Skin infections (warts, molluscum, and impetigo)
Acne
A pediatric endocrinologist cares for your child in a setting that is useful for children and teens. Support personnel, including nurses, psychologists, pediatric diabetes educators, and nutritionists, are all adapt to the needs of children and teens. It treats conditions and diseases that involve hormonal imbalances or other problems with the child's endocrine glands.
Adrenal disorders
Diabetes
Endocrine gland cancers
Growth disorders
Obesity and overweight
Pituitary disorders
Reproductive system and puberty problems
Thyroid disorders
If the child has a digestive system, liver, or nutritional problem, a pediatric gastroenterologist has the expertise to treat your child. Digestive, liver, and nutritional problems in children are different from those seen in adults.
Less common disorders including:
Chronic abdominal pain, diarrhea, constipation and vomiting
Inflammatory bowel disease
Gastrointestinal bleeding
Acute and chronic liver disease
Neonatal liver disease
Acute and chronic pancreatitis
Biliary tract disease
Short-bowel syndrome
Complex nutritional problems requiring specialized tube feeding
Helicobacter pylori infection
Gastrointestinal manifestations of cystic fibrosis
Pediatric nephrologists diagnose, treat, and manage many disorders affecting the kidney and urinary tract, along with kidney failure, high blood pressure, inherited kidney diseases, kidney stones, urinary tract infections, and unusualness in the urine such as blood and protein.
It's important to listen to the child if they start experiencing pain or some of these symptoms:
Fever
Burning or pain when peeing
Frequent urination
Blood in urine
Difficulty controlling bladder
A child neurologist, or pediatric neurologist, is a doctor who treats children who have problems with their nervous system. Problems in the nervous system can start in the brain, spine, nerves, or muscles. These can lead to problems such as seizures, headaches, or developmental delays.
Genetic diseases of the nervous system
Congenital metabolic abnormalities that affect the nervous system
Neurological developmental problems during childhood
Febrile seizures
Movement disorders such as cerebral palsy
Abnormal mental development, speech disabilities and learning disabilities
Sleep disorders
Pediatric nutrition deals with the dietary needs of infants to support growth and development, including changes in organ function and body composition. Decisions parents make about nutrition and feeding their infants have short- and long-term effects on the babies consequent growth and development. Infectious and chronic digestive disease can be slow down with good nutrition choices such as breastfeeding.
Proper nutrition helps to develop strong bones, muscles and gives an energy boost
Ensuring enough vitamins and minerals helps to prevent nutritional deficiencies
Eating fruits and vegetables and limiting junk and sugar rich food helps to prevent obesity
Good nutrition helps the children form and maintain lifelong healthy eating habits
Following good nutritional practice helps children to develop better concentration at school, resulting in better learning
All young children can be naughty, aggressive and impulsive from time to time, which is perfectly normal. However, some children have extremely difficult and challenging behaviours that are outside the scale for their age. The most common turbulent behaviour disorders include oppositional defiant disorder (ODD), conduct disorder (CD) and attention deficit hyperactivity disorder (ADHD). It share some common symptoms, so diagnosis can be difficult and time consuming. A child or adolescent may have two disorders at similar time. Other aggravate factors can include emotional problems, mood disorders, family difficulties and substance abuse. Treatment options encompress parent management training, cognitive behaviour therapy, medication and treatment for associated problems.
General Pediatrics include all aspects of academic general pediatrics. It has a distinct group of clinicians, educators and researchers who unite to advance child health. A general pediatrician will treat minor injuries, common illnesses, and some infectious diseases that may involve young people.
General pediatric care services include:
Well-baby and well-child care
School physicals
Nutrition counseling
Care for acute illnesses, such as flu
Injury prevention and counseling
Health screening and disease prevention
Track 9: Pediatric Care & Nursing
Pediatric nursing is an area of the nursing profession that focuses on pediatrics and the medical care of children, from infancy to the teenage years. This is a crucial field because the health of children is distinct from that of adults due to the growth and development that occurs throughout childhood.
Pediatric dentists are enthusiastic to the oral health of children from infancy through the teen years. They have the experience and qualifications to care for a child's teeth, gums, and mouth throughout the peculiar stages of childhood.
Some of the conditions most possible to be seen by pediatric dentists include:
Teething problems
Malocclusion or misaligned teeth
Dental caries and tooth decay
Pediatrics deals with health care of infants and children. It mainly involves nutritionals, vaccines and drugs which help the children to grow healthy. Previously the compound annual growth rate (CAGR) was 3.8% from 2014-2019. The global market of pediatric medicines has reached $92.6 billion in 2019 and it continues to rise to reach $116.6 billion by 2024 at a CAGR of 4.7% from 2019-2024.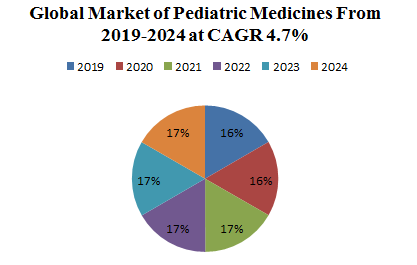 The pediatric surgery involves surgery of foetuses, infants and children. Several novel 3D medical devices and surgical imaging techniques have been developed to treat different birth defects of infants. The pediatric surgery includes neonatal surgery and foetal surgery. The global market of medical and surgical imaging platforms can increase from $4.5 billion to $10.4 billion in 2023 at a CAGR 18.1% from 2018-2023.
.
New imaging techniques have been developed for the treatment of tumours in infants and children. The global market of the medical imaging grows from $34.1 billion in 2018 and rise to $43.6 billion by 2023 at a CAGR of 5.1% for the interval of 2018- 2023.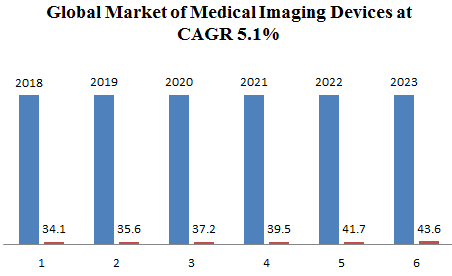 To share your views and research, please click here to register for the Conference.
To Collaborate Scientific Professionals around the World
Special Issues
All accepted abstracts will be published in respective Our International Journals.
Abstracts will be provided with Digital Object Identifier by